Product Summary
The B45197A7106K509 is a Tantalum chip capacitor. The applications of the B45197A7106K509 include: (1)Telecommunications (e.g. mobile phones, infrastructure); (2)Data processing (e.g. laptops, mainframes); (3)Measuring and control engineering (e.g. voltage regulators); (4)Automotive electronics (e.g. navigation systems, electronic control units); (5)Medical engineering; (6)DC/DC converters.
Parametrics
B45197A7106K509 specifications: (1)Technology: Ta-MnO2; (2)Terminals: Tinned; (3)Rated voltage (up to 85 ℃) VR: 2.5 to 50 VDC; (4)Rated capacitance (20 ℃, 120 Hz) CR: 0.15 to 1000 μF; (5)Capacitance tolerance: ±20%, ±10%; (6)Maximum equivalent series resistance(20 ℃, 100 kHz) ESRmax: 40 to 15000 mW; (7)Operating temperature range Top: -55 to +125 ℃.
Features
B45197A7106K509 features: (1)Wide variety of Low ESR values; (2)High ripple current capability; (3)High volumetric efficiency; (4)Excellent solderability; (5)Stable temperature and frequency characteristics; (6)Low leakage current, low dissipation factor; (7)Low self-inductance; (8)High resistance to shock and vibration; (9)Suitable for use without series resistor (special operating conditions recommended); (10)Lead-free and material content compatible with RoHS; (11)Some partnumbers are only available in M (±20%) tolerance; these types have a maximum capacitance drift at +125 ℃ of +20%.
Diagrams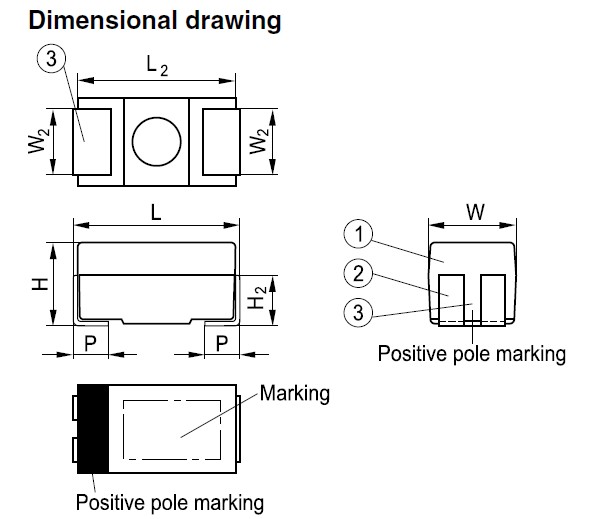 Image
Part No
Mfg
Description
Pricing
(USD)
Quantity

B45197A7106K509

Kemet

Tantalum Capacitors - Solid SMD 50volts 10uF 10%

Data Sheet

Negotiable
Image
Part No
Mfg
Description
Pricing
(USD)
Quantity

B451

TE Connectivity

General Purpose / Industrial Relays RELAY

Data Sheet



B45190E1336M209

Kemet

Tantalum Capacitors - Solid SMD 6.3volts 33uF 20%

Data Sheet



| | |
| --- | --- |
| 0-940: | $0.55 |
| 940-2500: | $0.26 |
| 2500-5000: | $0.26 |


B45190E3106K209

Kemet

Tantalum Capacitors - Solid SMD 16volts 10uF 10%

Data Sheet



| | |
| --- | --- |
| 0-1: | $0.79 |
| 1-50: | $0.70 |
| 50-100: | $0.56 |
| 100-500: | $0.41 |
| 500-2500: | $0.26 |


B45192

Other



Data Sheet

Negotiable

B45192E2107M409



CAP TANT 100UF 10V 20% 2917

Data Sheet



| | |
| --- | --- |
| 0-1: | $1.31 |
| 1-10: | $1.07 |
| 10-50: | $0.94 |
| 50-100: | $0.76 |
| 100-250: | $0.63 |
| 250-500: | $0.56 |


B45192E2336K306

Kemet

Tantalum Capacitors - Solid SMD 10volts 33uF 10%

Data Sheet



| | |
| --- | --- |
| 0-3350: | $0.47 |
| 3350-4750: | $0.47 |
| 4750-5000: | $0.46 |
| 5000-10000: | $0.44 |